3 tags
5 tags
Apartment Gardening: Growing Lettuce
From Apartment Gardening by Amy Pennington: Where and When to Plant Lettuce can be sown almost any time of year, depending on your climate, so it's best to read the back of the seed packets to determine the timing that is best for each type. Pot Size Sow seeds in a long, shallow, pale-colored plastic container, since lettuces are shallow-rooted, and plastic containers hold water a bit longer...
5 tags
The Plum Cookbook: Delicious Vegan Recipes
APPLE GINGER SALAD makes 4 servings 1 cup canola oil 1⁄4 cup garlic cloves, peeled 1⁄4 cup chopped peeled fresh ginger 1 teaspoon sea salt 8 ounces green or yellow beans, ends trimmed 1 medium green apple, cut into 1⁄2-inch wedges 1 medium red or yellow bell pepper, cut into 1⁄4-inch matchsticks (about 1 cup) 1 medium tomato, cut into 1⁄2-inch wedges 1⁄2 small red onion, thinly sliced...
7 tags
A Sneak Peek from the Plum Bistro Cookbook
Try this sneak-peek recipe from Makini Howell's new cookbook, PLUM: GRATIFYING VEGAN DISHES FROM SEATTLE'S PLUM BISTRO… get your copy April 23rd! SMASHED PURPLE POTATOES WITH PARSLEY (Soy-free/Gluten-free) Makes 4 servings These potatoes are surprisingly easy to make, and doubly addictive, with the appeal of mashed potatoes and crisp fried potatoes combined in one dish. The bonus...
5 tags
Anonymous asked: Hello, I just found the errata sheet for the GF bread book by Kazinger. Whew, almost burned the bagettes!! Is one for the Baking Book as well? Before I get started and burn something there also!! I ask because of the reviews I have read on Amazon. Thank you.
6 tags
Apartment Gardening: How to Make a Planter Out of...
In her book APARTMENT GARDENING, Amy Pennington helps urban dwellers transform their small space into an edible garden. If you're into the whole shabby-chic thing, drawers can be used for shallow planters. Just give them a coat of paint and plant away. When repurposing any item, it is smart to consider possible pitfalls of what you are attempting. Or at least that's what my friend Patric...
7 tags
Anonymous asked: I have recently obtained a copy of Gluten-Free and Vegan Bread: Artisanal Recipes to Make at Home and I understand that there is now an errata sheet that relates to it. How do I obtain this information? Thanks for your help!
4 tags
Homemade Valentine's Day Conversation Hearts
Jessie Oleson, author of CakeSpy Presents Sweet Treats for a Sugar-Filled Life, wonders if you are you sending the wrong message with your conversation hearts. Do you really want, for instance, to say "text me" to someone from whom you'd rather not receive digital missives, or to downplay your serious crush by leaving it at "U R Special"? No, tell them how you really feel by making your own...
8 tags
Molly Moon's "Scout" Mint Ice Cream
This ice cream from Molly Moon's Homemade Ice Cream cookbook is the embodiment of one of my very favorite community aspects about Molly Moon's. I learned more of my business skills than I should probably admit as a Girl Scout selling cookies all over town. The "camperships" offered to the girls who sold a lot of cookies played an important role in the affordability of Girl Scout camp for me....
2 tags
Incredible Book Art! →
The artists featured in this link reuse old books to create incredible works of art. Check it out!
6 tags
Classic Bread Pudding with Bourbon Caramel Sauce
Get creative with your wok with this recipe from The Everyday Wok: Simple and Satisfying Recipes for the Most Versatile Pan in Your Kitchen by Lorna Yee. When the temperature dips low, there isn't anything more comforting than a crackling fire and a big bowl of this pillowy bread pudding. Draped in buttery bourbon caramel, this soul-satisfying sweet will warm you to the core. serves 6 to 8 ...
5 tags
Orange-Chocolate Chip Coffee Cake from MORE FROM...
Discover all the sweet and savory treats in Leslie Mackie's new cookbook, More From Macrina. This Macrina Bakery & Café coffee cake was featured on the Cooking Channel's Unique Sweets series, which showcases eateries across the United States that are creating "the most unique and exciting desserts today." This moist, buttery cake is studded with roasted almonds, semisweet chocolate...
4 tags
Gluten-Free and Vegan Christmas Cookies
Cookie-Cutter Vanilla Cookies Every holiday can be made even more fanciful for those on a gluten-free and vegan diet with the addition of these treats, which can take on so many shapes and colors. Gluten-Free and Vegan Holidays author Jennifer Katzinger uses natural food coloring, such as Nature's Flavors organic and gluten-free coloring, which works beautifully with the frosting recipe. Shape...
4 tags
Party Perfect: Quinoa Salt-and-Pepper Crackers...
Homemade crackers always make your guests feel special, and this almond cheese is easy to make and tastes like a real indulgence (it's also a great sandwich spread). Not only are these quinoa crackers make a satisfying and beautiful prelude to a holiday gathering, they are also gluten-free AND vegan. For more delicious recipes, check our Gluten-Free & Vegan Holidays. For the...
4 tags
4 tags
6 tags
Good Drinks for Bad Days: Election Day
From Good Drinks for Bad Days: Holiday Edition by Kerry Colburn Bad Day: Things didn't go your way on Election Day No matter who prevails in Election Day, the aftermath can hit hard. You might be angry and disappointed, or relieved but nervous. Either way, you are undoubtedly sick of the ads, speeches, debates and watercooler conjecture. Enough already! Can't everyone just go...
6 tags
Japanese Beef & Vegetable Hot Pot (Sukiyaki)
4 tags
Pumpkin Brew Stew
This Halloween harvest soup from Jennifer Katzinger's Gluten-Free and Vegan Holidays cookbook is so scrumptious and aromatic, it just might wake the dead! This recipe calls for a hint of maple syrup to sweeten the pot, but this soup is equally satisfying without any sweetener, so do taste it as you go, adjusting the maple syrup amount to meet your culinary desires. 2 medium yellow...
5 tags
Sugar and Sugar Alternatives
SUGARS Have you ever actually tasted powdered sugar straight from the bag? The flavor is almost toxic. While the sugars and syrups I recommend in Real Snacks: Make Your Favorite Childhood Treats Without All the Junk are still sugar, and therefore not low calorie or particularly good on the teeth, they are more flavorful, a little higher in nutrition, and easier for the body to process than the...
6 tags
6 tags
5 tags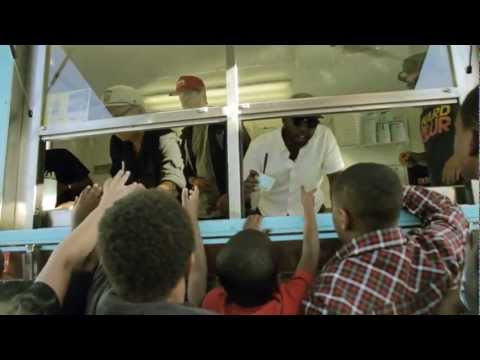 6 tags
5 tags
6 tags
7 tags
5 tags
1 tag
5 tags
5 tags
Best Author-on-Author Insults in History
Virginia Woolf on James Joyce: [Ulysses is] the work of a queasy undergraduate scratching his pimples.
Harold Bloom on J.K. Rowling: How to read 'Harry Potter and the Sorcerer's Stone'? Why, very quickly, to begin with, and perhaps also to make an end. Why read it? Presumably, if you cannot be persuaded to read anything better, Rowling will have to do.
H. G. Wells on George Bernard Shaw: An idiot child screaming in a hospital.
Ralph Waldo Emerson on Jane Austen: Miss Austen's novels . . . seem to me vulgar in tone, sterile in artistic invention, imprisoned in the wretched conventions of English society, without genius, wit, or knowledge of the world.
William Faulkner on Ernest Hemingway: He has never been known to use a word that might send a reader to the dictionary.
Ernest Hemingway on William Faulkner: Poor Faulkner. Does he really think big emotions come from big words?
W. H. Auden on Robert Browning: I don't think Robert Browning was very good in bed. His wife probably didn't care for him very much. He snored and had fantasies about twelve-year-old girls.
Mark Twain on Jane Austen: Every time I read 'Pride and Prejudice,' I want to dig her up and hit her over the skull with her own shin-bone.
5 tags
4 tags
4 tags
4 tags
2 tags
4 tags
4 tags
4 tags
5 tags